Are you looking for a primary care family physician? Black Hills Urgent Care has expanded its services to include Primary Care.
Our Primary Care Providers are:
Rapid City Haines Location: Danielle Shafer, PA-C
Rapid City Mt. View Location: Dr. Chris Wenger
Spearfish, SD Location: Dr. Ken Peterson
To schedule an appointment, please call (605) 791-7799.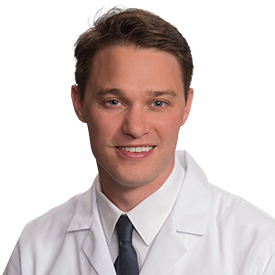 Christopher Wenger, MD
Medical Director
Dr. Wenger received his medical degree from the University of South Dakota Sanford School of Medicine in 2015. He became Board Certified in Family Medicine in 2018 and is a member of the AMA, AAFP, and ABFM certified.
When not working, Chris enjoys mountain biking in the Black Hills and spending time with his wife, two children, and Labradoodle.